WILLKOMMEN IN DER UGLY MEN'S LOUNGE!

VOL. 6 AB DEM 15.07.2022 ERHÄLTLICH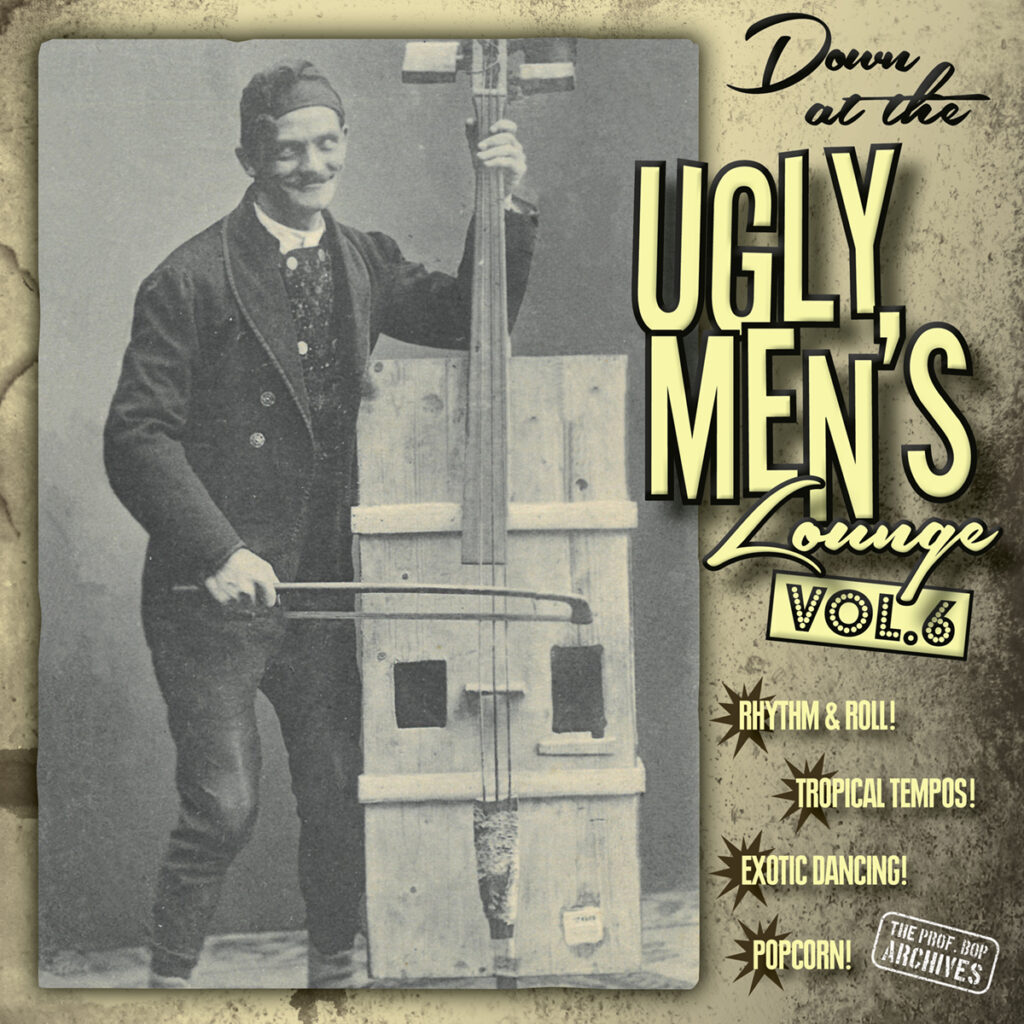 Unsere Jukebox ist gespickt mit Preziosen der Musikgeschichte bis 1962: Rock & Roll, Rhythm & Blues, Mambos, Cha Chas, Exotisches, unglaublich Seltsames!
Die Musikgeschichte birgt mehr Geheimnisse, als Sie glauben…
"Down At The Ugly Men's Lounge" ist gerne behilflich, einige von ihnen aufzudecken.
Zum Hören und Tanzen genügen unsere grandios zusammengestellten Zehn-Zoll-Langspielplatten.
Zum Nachlesen der Fakten über die Künstler von "Down At The Ugly Men's Lounge" gibt es diese Website.
Viel Vergnügen!
Prof. Bop