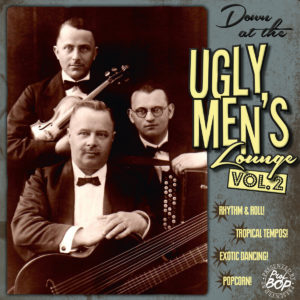 AUS DEM PROF. BOP-ARCHIV:
---

"Double Talk" – THE PLAYBOYS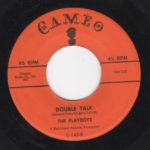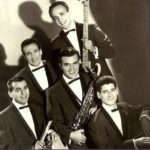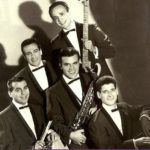 The Playboys aus Philadelphia begannen um 1951 Philadelphia mit dem typischen "Northern Band Sound" ihrer Heimatstadt. Der Gründer der Gruppe war der Saxophonist Ray Dee (eigentlich Ray D'Agostino). Nach einigen Umbesetzungen, regionalen Erfolgen und dem Herumexperimentieren mit verschiedenen Rhythmen und Stilen bei mehreren Plattenfirmen gelang ihnen 1958 mit der Ballade "Over The Weekend" endlich der große Wurf. Dabei wurde die mitreißende B-Seite der Single vom großen Publikum geflissentlich übersehen. "Double Talk" war eine Komposition von zwei Ex-Mitgliedern bahnbrechender Rhythm & Blues-Gesangsgruppen: Leonard Puzey (1926 – 2007) war ein Mitbegründer der Ravens und Gregory Carroll (1929 – 2013) sang ein paar Jahre bei den Orioles. Seit ihrem gemeinsamen Jahr bei den Dappers (1956) arbeiteten sie als Songschreiber zusammen. "Double Talk" erwies sich als ideale Rock & Roll-Nummer, die 1958 auch von Conway Twitty (als "Double Talk Baby") gesungen wurde.
Zur Zeit der Aufnahme von "Double Talk" bestanden die Playboys aus Ray Dee (Tenorsaxophon), Ronnie James (Gitarre), Irv Mellman (Piano), Lou Mauro (Drums), Joe Franzosa (Bassgitarre) und dem kurz zuvor zur Gruppe gestoßenen Sänger Sammy Vale. Außerdem war bei der Aufnahme im Studio ein unbekannt gebliebener Baritonsaxophonist zugegen. Später kam als neuer Pianist Russ Conti, ein ehemaliges Mitglied von Freddie Bell & The Bell Boys, in die Band.
Die Playboys veröffentlichten ihre letzte Platte im Jahre 1962 und traten noch bis 1964 auf.
---
"One Arabian Night" – THE FOUR TOPHATTERS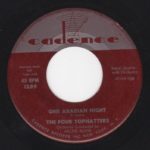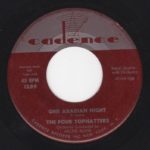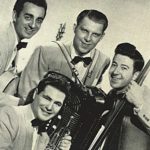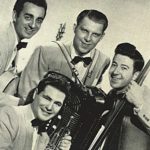 The Four Tophatters, Pat Vassello (Trompete), Carmen Falconieri (Gitarre), Chet Sondinsky (Akkordeon) und Blazie Pollack (Bass) gaben 1954 ihr Debut auf der Rock & Roll-Bühne.
Ihre Einstandsplatte "Dim Dim The Lights" erregte gleich soviel Aufsehen, dass die Nummer sogar von Bill Haley gecovert wurde, der damit immerhin einen Nummer-11-Hit hatte.
Archie Bleyer, Inhaber der Plattenmarke Cadence und Produzent der Four Tophatters in Personalunion, verordnete den vier Zylinderhut-Trägern (nichts anderes bedeutet "Tophatters" – dabei trugen sie diese vornehmen Kopfbedeckungen auf keinem einzigen ihrer Fotos!) von Anfang an einen Studio-Schlagzeuger, der für den aktuellen Rock & Roll-Rhythmus sorgte. Bei "One Arabian Night" ging er 1956 noch weiter: Keine Trompete mehr, auch kein Akkordeon, stattdessen zwei Saxophone. Arabien halt…
---
"A String Of Pearls" – BILLY FORD & His Combo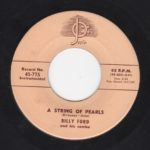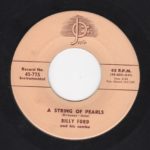 Den meisten Käufern des 1958er Riesenhits "La Dee Dah" von Billy & Lillie (und es gab viele, sehr viele Käufer…) dürfte nicht bewußt gewesen sein, dass sie in Wirklichkeit einer Platte der Billy Ford Combo lauschten.
Der Trompeter Billy Ford (1919 – 1983) gründete sein eigenes Ensemble 1945 nach Lehrjahren in namhaften Orchestern. Je nach Plattenmarke hießen die Bands, denen er vorstand Musical V-8's oder Thunderbirds. Nur bei Josie firmierte er schlicht als Leader seiner "Combo". 1955, zur Zeit der Aufnahme von "A String Of Pearls", einem Standard aus dem Glenn-Miller-Repertoire, bestand die Band neben Billy Ford wahrscheinlich aus Freddie Pinkard (Drums), Frisco Bombay (Gitarre), Howard Anderson (Piano), Jimmy Holmes (Tenorsaxophon) und Frederick "Money" Johnson (Bass).
Lillie Bryant (die Lillie von Billy & Lillie) stieß erst zwei Jahre später zur Gruppe und der Rest ist Geschichte.
---
"Why Don't You Do Right" – PAT MORRISSEY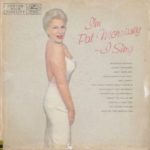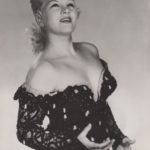 Uh… Oh… Pat Morrissey…..
Manchen gilt sie als eine der Top 5 Jazz-Sängerinnen aller Zeiten. Andere halten sie schlichtweg für die schönste Vokalistin der 50er Jahre. Die meisten aber haben noch nie von ihr gehört.
Pat Morrissey wurde 1929 geboren und erlebte ihren Eintritt ins Showbusiness als Kinder-Actrice in Radio-Hörspielen. Als Gesangsprofi hatte sie ihr Debüt 1952 in einem Nachtclub in Florida. Schnell sprach sich ihr Talent herum und sie gastierte in Clubs wie dem New Yorker La Vie En Rose oder dem Crescendo in Hollywood.
Ende 1953 wurde das nebenstehende Foto veröffentlicht. Es war Teil der Presseankündigung, dass dieser platinblonde Newcomer die Hauptrolle in einem Film über Mae West spielen sollte.
Der Film kam nie zustande. Aber Schallplattenaufnahmen – die gab es! Eine Handvoll Singles und zwei Langspielplatten legen noch heute beredt Zeugnis von ihrer besonderen Sangeskunst ab.
"Why Don't You Do Right" ist im Original ein 1941er Blues-Klassiker von Lil Green. 1943 kam Benny Goodmans Fassung mit der Sängerin Peggy Lee auf den Markt, aber 1957 war die Nummer Teil des ersten Albums von Pat Morrissey – eine Sensation!
Leider eine Sensation ohne Breitenwirkung…
Schon in den 50er Jahren war Pat Morrissey gelegentlich in Londoner Nightclubs zu hören.
Anfang der 60er Jahre zog sie ganz nach England, heiratete einen adligen Millionär und ritt fortan in Tweed gekleidet über die lieblichen Hügel des vereinigten Königreichs.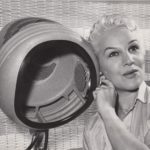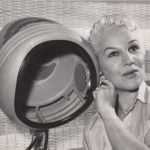 Ein Foto noch:
Eine Pressemitteilung vom 9. Januar 1956: Pat Morrissey stellt der Welt in einem Chicagoer Schönheitssalon eine bahnbrechende Erfindung vor: eine Frisierhaube mit eingebauten Lautsprechern!
Science Fiction pur!

---
"Tea House Blues" – CRAZY JOSÉ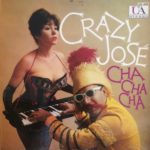 Wer war Crazy José? Der Hüllentext des 1959 erschienenen einzigen Crazy José-Albums ist zwar über alle Maßen geschwätzig, verrät aber rein gar nichts. Drei Namen immerhin tauchen auf: die der Produzenten Herb Wasserman und Ray Passman, die auch in unterschiedlichen Konstellationen an fünf Nummern des Albums mitkomponiert haben. Ein weiterer Name ist Dwier, der zwei der Stücke geschrieben hat, darunter auch den "Tea House Blues".
Bei aller Geheimniskrämerei: Das Konzept der durchgeknallten Rock-Chas mit verstimmtem Piano ging voll auf!
---
"Good Rockin' Tonight" – ARTHUR PRYSOCK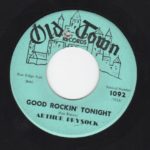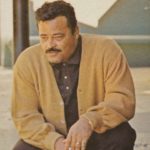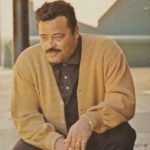 Arthur Prysock (1924 – 1997) gehörte zur Riege machtvoller Baritone, wie sie Mitte der 40er Jahre überall auftauchten. Nahezu jeder Rhythm & Blues-Bandleader suchte damals seinen eigenen Billy Eckstine-Nachahmer und Arthur Prysock erhielt den Zuschlag von Buddy Johnson, dem "King Of The One-Nighters". Nach acht Jahren mit dem Johnson-Orchester machte sich Prysock 1952 selbständig und blieb bis zu seinem Tod einer der populärsten schwarzen Entertainer mit Hits bis in die 70er Jahre, einer (wenn auch kurzlebigen) eigenen Fernsehshow und verschiedenen Grammy-Nominierungen.
Für den ausgewiesenen Balladenspezialisten Arthur Prysock war die Idee, ausgerechnet Roy Browns 1947er R&B Klassiker "Good Rockin' Tonight" aufzunehmen und sich dabei in eine Reihe mit Wynonie Harris und Elvis Presley zu stellen, definitiv ein B-Seiten-Projekt. Und so fand sich diese Nummer auf der Rückseite seiner 1960er Single "My Everything".
---
"Darling" – CHARLIE GREEN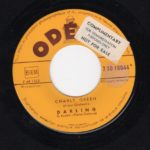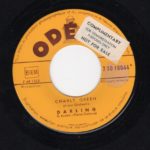 Zu Beginn der 60er Jahre wurde der französische Schallplattenmarkt mit einer steten Folge von Charly Green-Veröffentlichungen beglückt. Einen einheitlichen Stil oder eine gleichbleibende Besetzung gab es nicht – manche Musikhistoriker vermuten sogar, dass Charly Green lediglich ein Pseudonym ist, unter dem die Aufnahmen verschiedener Studiogruppen zusammengefasst wurden. Mag sein…
"Darling" von 1962 ist und bleibt eine exzellente, mitreißende Shuffle-Nummer.
---
"Party Time" – THE RAY-O-VACS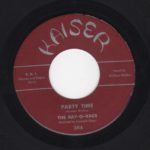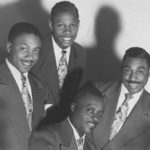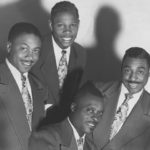 Als im Jahre 1954 "Party Time" von den Ray-O-Vacs eingespielt wurde, hatte die Band eine große stilistsische und personelle Häutung hinter sich. Fünf Jahre zuvor waren sie auf der Szene aufgetaucht: Eleganter und jazziger Combo-Sound, lässige Interpretationen altbekannter Popsongs (ihre Version von "Besame Mucho" war einer der R&B-Top-Hits des Jahres 1950), getragen von der leicht schläfrigen Stimme von Lester Harris (eigentlich Harry Lester) – unwiderstehlich, wie Dutzende von Einspielungen immer wieder bewiesen.
Die Band bestand aus dem erwähnten Lester Harris (Gesang und Cocktaildrums, eine Art Mini-Stehschlagzeug, damals weit verbreitete als Nebentätigkeit für Sänger), Leoparte "Chink" Kinney (Tenorsaxophon), Joe Crump (Piano) und dem Bandleader Jackson "Flap" McQueen (Bass). 1951 verließ Lester Harris die Gruppe und versuchte eine Solo-Karriere; er verstarb schon im Februar 1953 mit dreiunddreißig Jahren.
Sein Nachfolger war der stimmlich ähnlich gelagerte Herb Milliner. Es kamen mehr Platten, auch mit der Sängerin Babe Hutton (auf manchen Pressungen auch als "Babs Hallaman" ausgewiesen). Und dann schlug die Stunde des William Walker. Er brachte als neuer fünfter Mann nicht nur eine kantig klingende Gitarre in die Band, sondern verstand sich auch auf einen rauhen und ungestümen, irgendwie ländlich und gospelig anmutenden Shout-Gesang.
Ein erstes Beispiel des "neuen" Ray-O-Vacs-Sounds kam Anfang 1954 auf dem mikroskopisch kleinen Emjay-Label heraus, "Having A Ball Tonite" – fast unter Ausschluss der Öffentlichkeit.
Dann aber nahm sich im selben Jahr der Arrangeur, Komponist und Produzent Howard Biggs der Sache an.
Er verordnete der Band ein gutes Studio, dem Song ein bisschen mehr Arrangement, gab ihm den neuen Titel "Party Time" und vermittelte der Band einen Vertrag mit dem Kaiser-Label. Zwei Jahre später brachte Atlantic die Aufnahme auf seinem Atco-Label heraus.
Viel Aufwand für einen Song, der letztlich erfolglos blieb.
Die Ray-O-Vacs verabschiedeten sich Ende der 50er Jahre von der Musikszene.
---
"Hey, Mrs. Jones" – TINY TONY & The Statics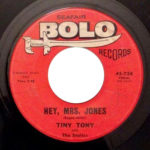 1964 veröffentlichte die in Seattle, Washington beheimatete Marke "Bolo" stolz ein Album mit seinen bis dato veröffentlichten lokalen Hits. Da durfte die 1962er Erfolgsnummer "Hey Mrs. Jones" von Tiny Tony & The Statics nicht fehlen.
Dieses schwarz-weiße Sextett aus Burien, Washington bestehend aus Anthony "Tiny Tony" Smith (Gesang), Merrilee Gunst (Wurlitzer-Piano, Gesang), Karl Peters (Drums), Bruce Robertson (Bass), Neil Rush (Tenorsaxophon) und Jim Spanos (Gitarre) gehörte zu den Top Combos auf den College Parties zwischen Seattle und Tacoma.
"Hey Mrs. Jones" war zwar nur ein regionaler Hit, aber der Song selbst kam herum:
Es gab Coverversionen u.a. von Jimmy Witherspoon, Ramsey Lewis und der Buddy Morrow Big Band.
Merrilee Gunst heiratete Neil Rush, hieß fortan Merrilee Rush und wurde gegen Ende des Jahrzehnts mit dem Titel "Angel Of The Morning" ein großer Popstar. Ob sie noch manchmal an jenen fernen Tag im kleinen Bolo-Studio zurückdachte, als sie hinter ihrem elektrischen Klavier sitzend die Rolle der Mrs. Jones spielte?
---
"Mambo Rock" – JOHN BUZON Trio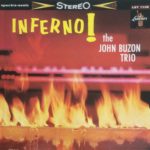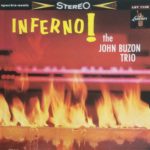 In den 50er Jahren war die Trio-Besetzung Hammondorgel/Tenorsaxophon/Schlagzeug in den USA omnipräsent. Ob Jazzlokal, R&B-Schuppen, Tanzbar oder Seniorennachmittag: Alles ließ sich in dieser Besetzung bespaßen, zumal der Hammondspieler auch noch die Funktion des Bassisten mit seinen Basspedalen übernahm und man so einen Mann einsparen konnte. Also auch ökonomisch interessant!
Das John Buzon Trio konnte alles – so vielseitig war das Repertoire der drei Musiker Jack Russell (Schlagzeug), Loren Holding (Saxophon, Klarinette und Flöte) und John Buzon (Hammondorgel). Auf "Inferno!", dem 1959 erschienenen ersten ihrer drei Alben, demonstrierten sie die Vielseitigkeit ihres Repertoires und ihre Geschmeidigkeit, wenn es darum geht, auf Wunsch zwei Stile zusammenzubringen.
Rock & Roll? Mambo? Kein Problem – "Mambo Rock"!
Es handelt sich bei diesem "Mambo Rock" übrigens um eine gänzlich andere Nummer als beim Song gleichen Namens, die Mike Pedicin und Bill Haley ein paar Jahre zuvor aufgenommen hatten.
---
"Stay Away From Me" – BOBBY BERNELL & The Dreamtones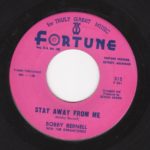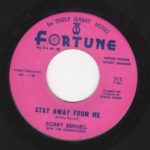 Bei Fortune Records in Detroit war alles ein bisschen anders. Vor allem die Qualität des Studios. Und die hemdsärmelige Professionalität der Musiker. Die Firma wurde 1946 von Devora Brown gegründet und veröffentlichte bis in die 70er Jahre hinein neues Material.
Allerdings: Fast alles, was da Anfang und Mitte der 60er Jahre auf Fortune oder dem Schwesterlabel Hi-Q erschien, klang wie topaktuelle Musik aus einer Epoche mindestens zehn Jahre zuvor. Gerade die zwei Platten, die das hörbare Werk von von Bobby Bernell bilden, sind dafür beste Beispiele. 1964 kam seine Rockabilly-Single "Move Over Big Dog" heraus. Sie klang, als sei sie ein Jahrzehnt zuvor in Memphis entstanden. Sein Rhythm & Blues-Versuch "Stay Away From Me", zwei Jahre zuvor gemeinsam mit der Vokalgruppe The Dreamtones eingespielt, verkörpert aufs Feinste den typischen Do-It-Yourself-Charme von Fortune Records.
---
"Can You Feel It?" – ED GATES & His Custom Hammond Organ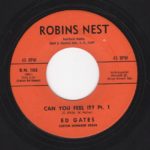 Der Sänger Ed Gates White (1919 – 1992) veröffentlichte die meisten seiner Schallplatten zwischen 1948 und 1962 unter prachtvollen Namen wie The Great Gates oder The Man From The Moon Gates. Da mutet das schlichte Ed Gates auf seinem 1962er Epos "Can You Feel It Pt. 1" schon fast spartanisch an. Immerhin wird auf dem Label Dr. Kenneth Minor-Howell als Saxophonist aufgeführt. Das klingt angemessen flamboyant!
Obwohl als Sänger zeitweilig recht erfolgreich, verlegte er seine Aktivitäten ab 1956 auf das Betreiben eines eigenen Nachtclubs. Dort erst begann er, sich die Kunst des Klavierspielens selbst beizubringen. Bald kam die Orgel hinzu und ab 1959 waren seine Veröffentlichungen durchweg Orgel-Instrumentals.
Neben allerlei anderen Geschäftsaktivitäten blieb Ed Gates noch bis zu seinem Tod als Organist in Cocktail Lounges tätig.
---
"Route 66" – AL BROWN & His Tunetoppers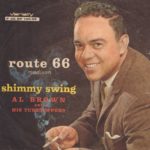 Al Brown war der erste Künstler, den wir Ihnen bei "Down At The Ugly Men's Lounge" vorgestellt haben.
Hier feiert er sein Comeback bei uns mit "Route 66", jener unsterblichen Komposition von Bobby Troup. Al Browns Fassung entstand vermutlich schon 1960, wurde aber erst ein Jahr später veröffentlicht.


---
"Aladin Cha Cha" – AIMABLE, His Accordion & His Organ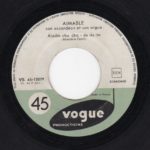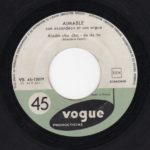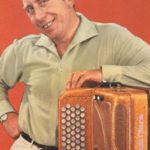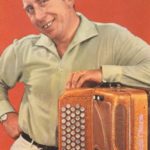 Aimable Pluchard (1922 – 1997), kurz: Aimable, war über Jahrzehnte einer der populärsten Akkordeonisten Frankreichs.
Neben dem für französische Akkordeonisten üblichen Musette-Repertoire spickte er sein Programm regelmäßig mit exotischen Elementen. Dazu setzte er sich mitunter auch an die Hammondorgel.
Bei seinem "Aladin Cha Cha", einer Gemeinschaftskomposition mit dem Filmmusik-Komponisten Gérard Calvi ("Balduin der Trockenschwimmer") aus dem Jahre 1960, bilden Akkordeon, Orgel, Orient und exotische Rhythmen eine perfekte Melange.